I thought I'd give you local blokes a crack at these before I polish them up and put them up for sale elsewhere at a higher price.
I've got a full set of 4 Centerline Telstar wheels. The fronts are 15 x 4 and wrapped with 165 tires with plenty of tread left. The rears are 15 x 8 and wrapped with Mickey Thompson DRs in 275/50-15. The MTs have about 500 miles and one burnout on them. The car sat for a while, so the tires show tiny cracks on the tread, but they're still plenty sticky. One of the shoulders shows some rubbing thanks to my worn out, 20-year-old rear springs. I'm not sure what the backspacing is at the moment, but I know I had to have the fenders rolled on my Notch to make 275s fit without rubbing. I believe SN-95 and up won't have that issue because the axles are shorter. I will not be including lug nuts, but the center caps are included. The package also includes a pair of Nitto DRs in 275/50-15. These have less than 500 miles on them, but the shoulders show some scrapes from rubbing before I had the fenders rolled.
The whole package can be had for $600 by any of you on this forum. I'll even deliver them, if you're close enough, or meet you part way if you're not.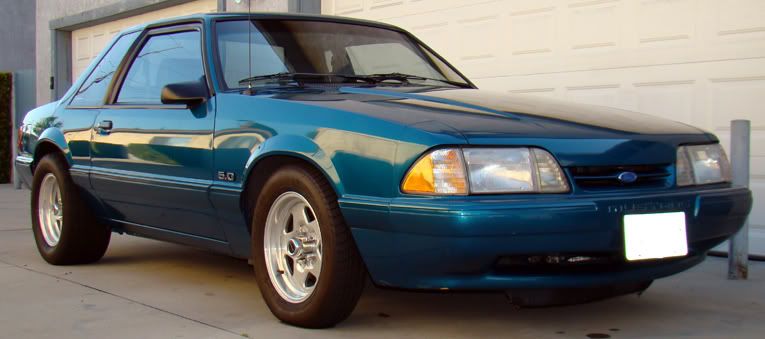 With the Nittos mounted:
And the MT's that are on them now: