Which is all of us. My wife of two months, Rach, got me an amazing birthday present. I had seen it a few months ago and mentioned it to her. It's the Lego Technic 42000 Grand Prix Racer set. It's a Lego Formula 1 car. I haven't played with Legos since I was a little kid, but they were nothing like this back then. This thing is amazing.
The box (Yes, 1141 pieces)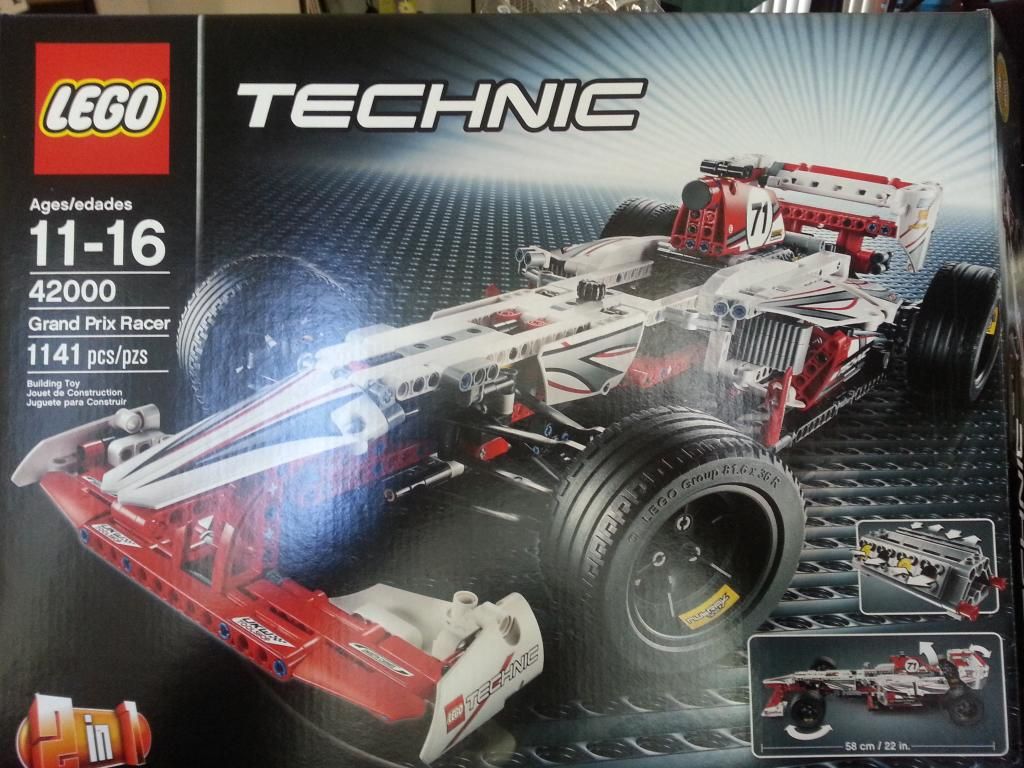 Once it's all out of the box, assembly instructions in 3 books!
Double-wishbone pushrod rear suspension with functional diff: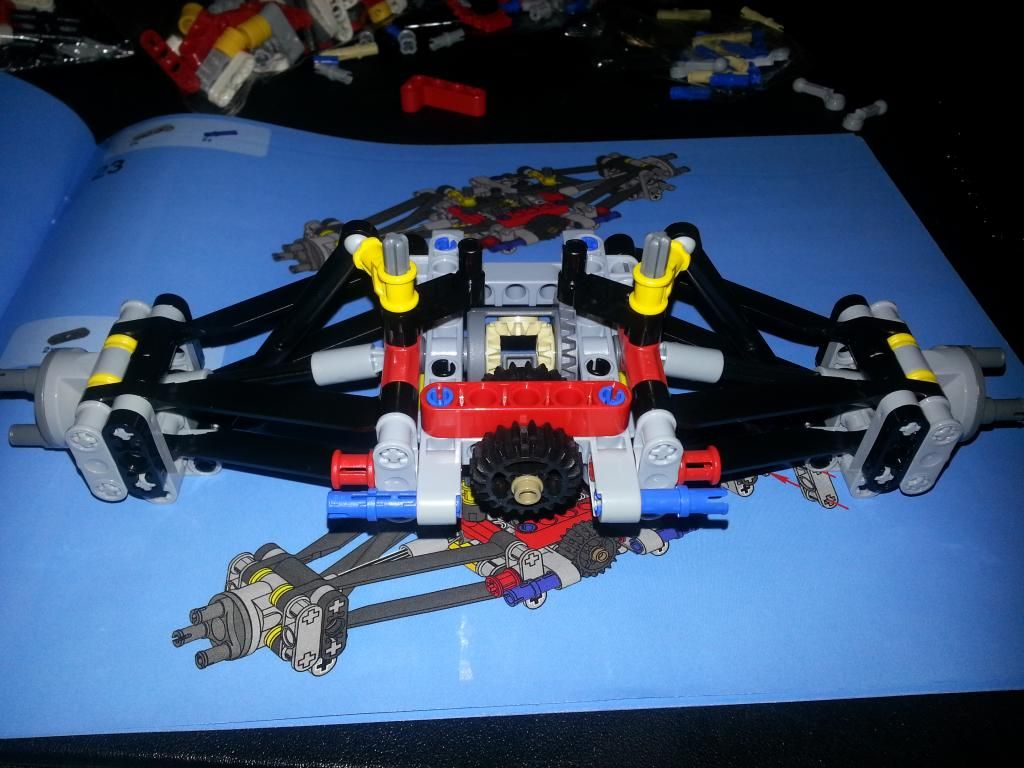 Transmission (not for vehicle drive) with functional shifter: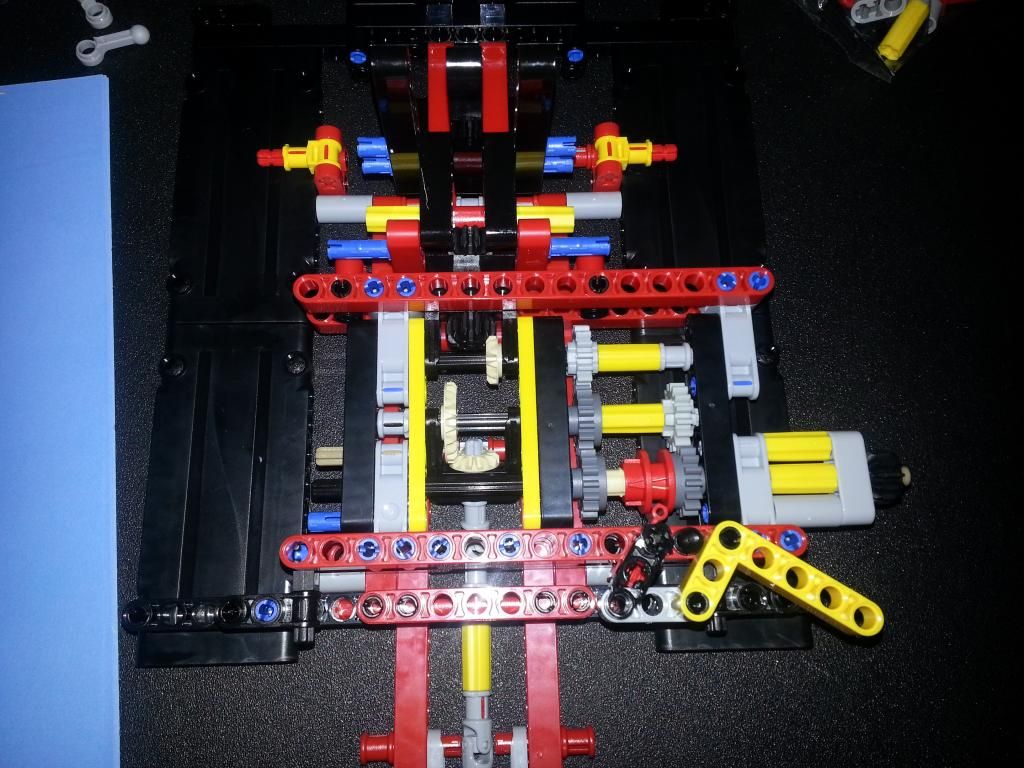 The engine, including pistons, rods, and a crank: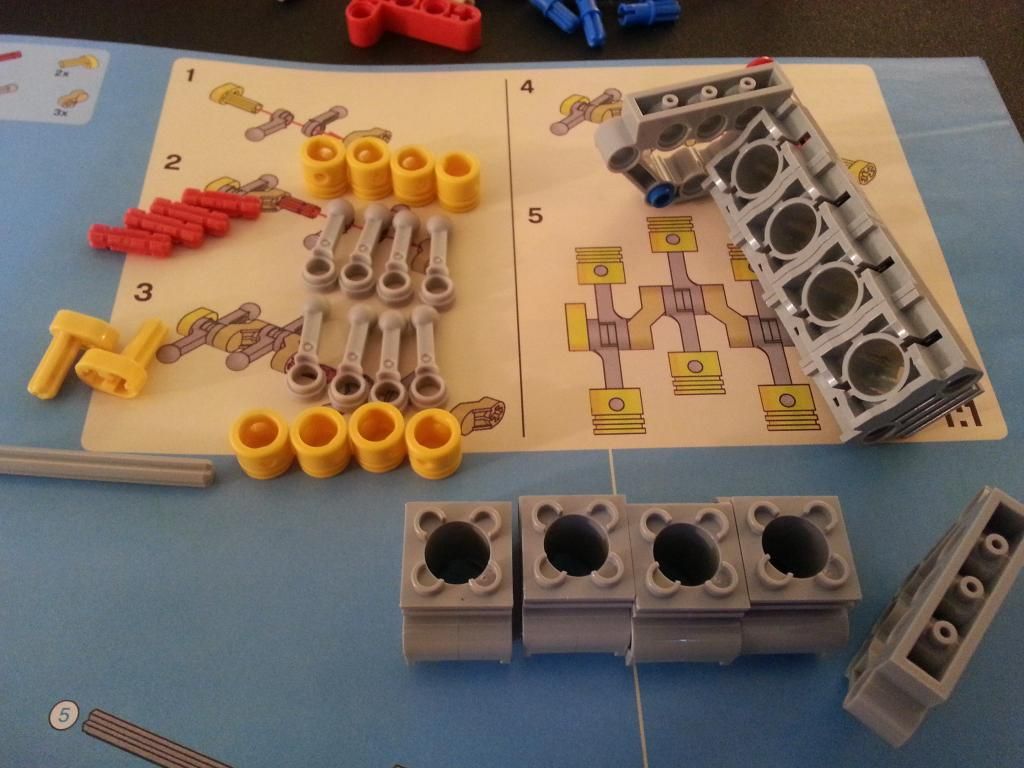 Completed engine mounted to rearend with full coilover suspension mounted: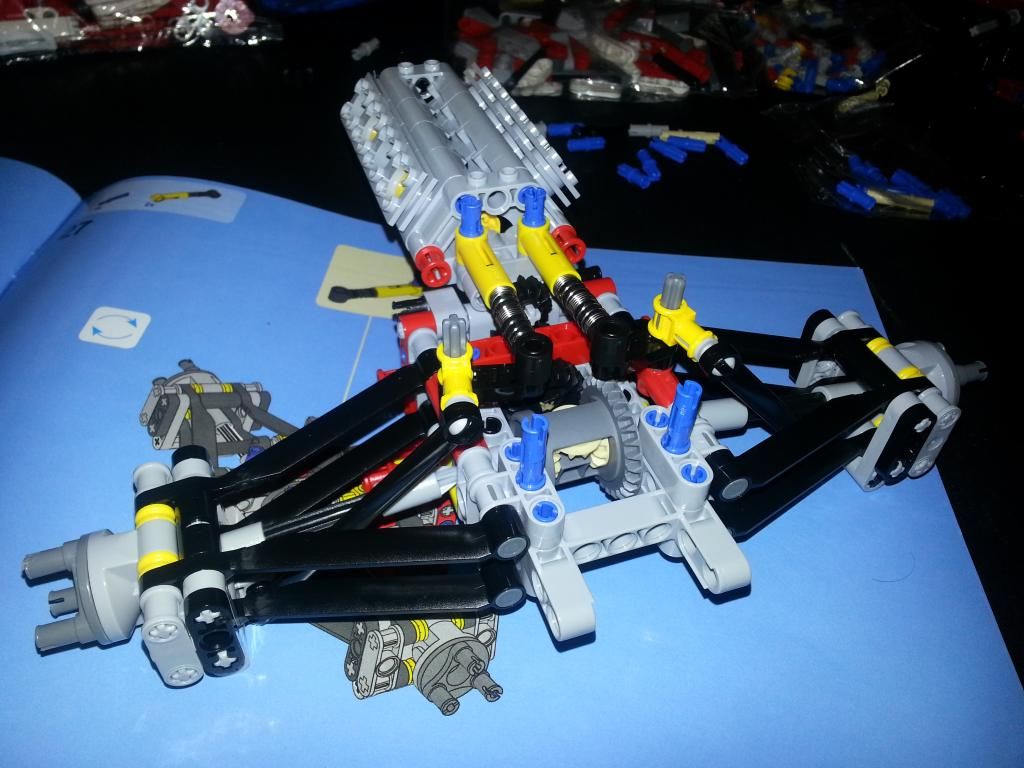 Front clip with double-wishbone pushrod suspension and steering box mounted:
Engine detail with exhaust mounted:
Completed: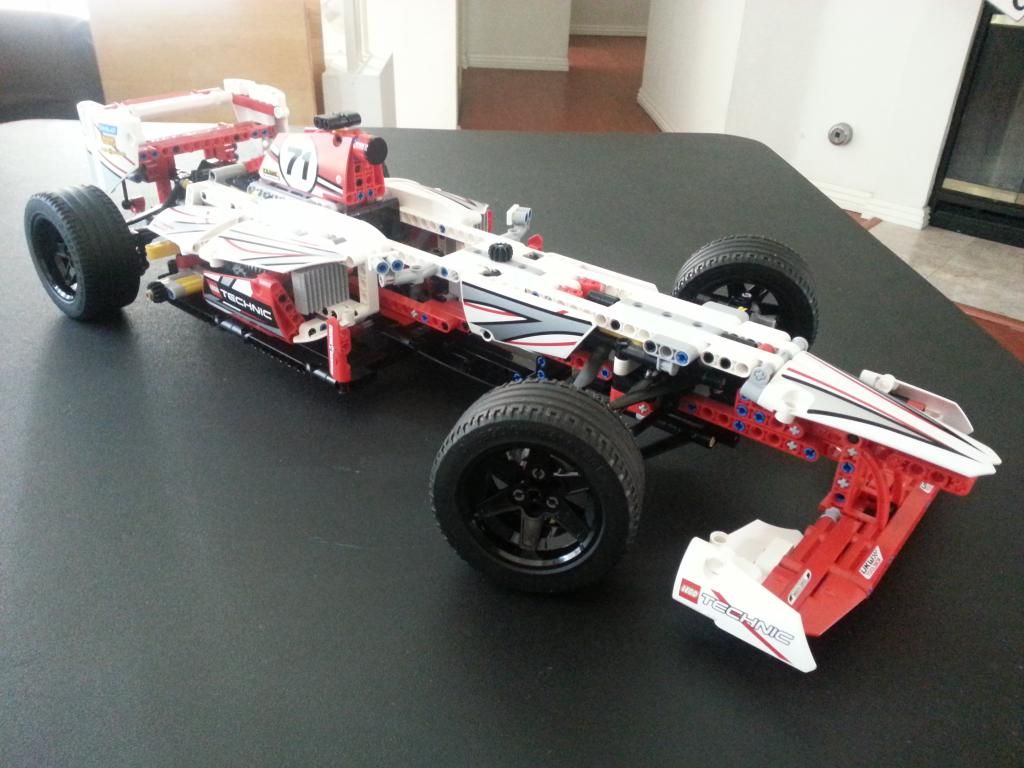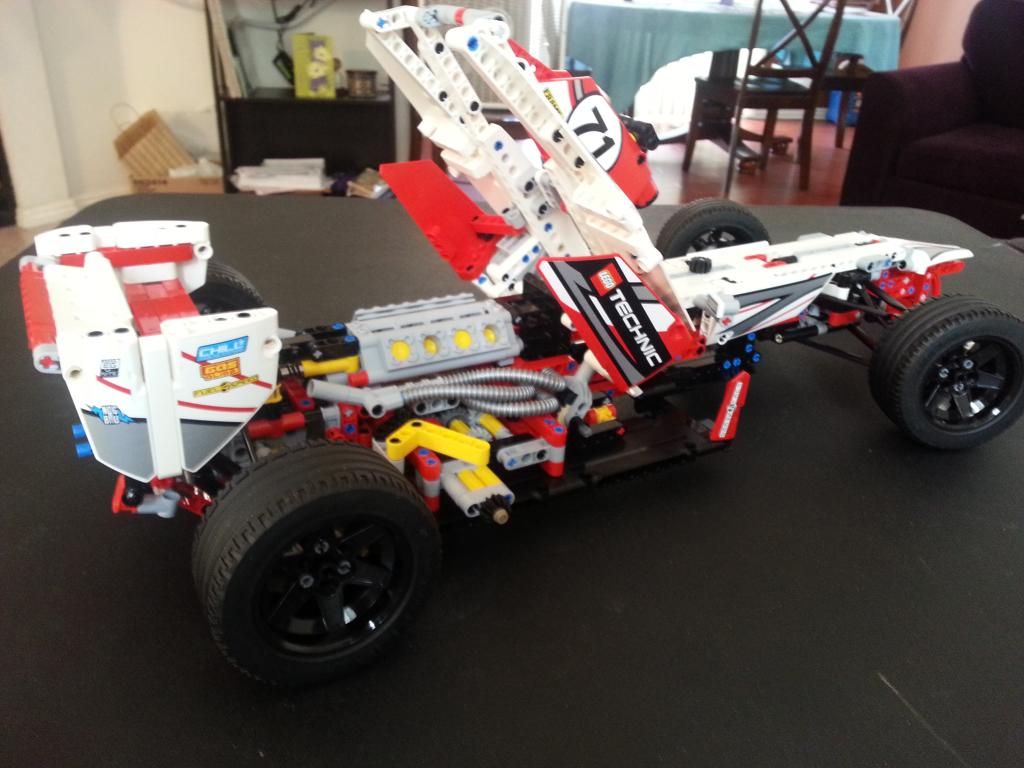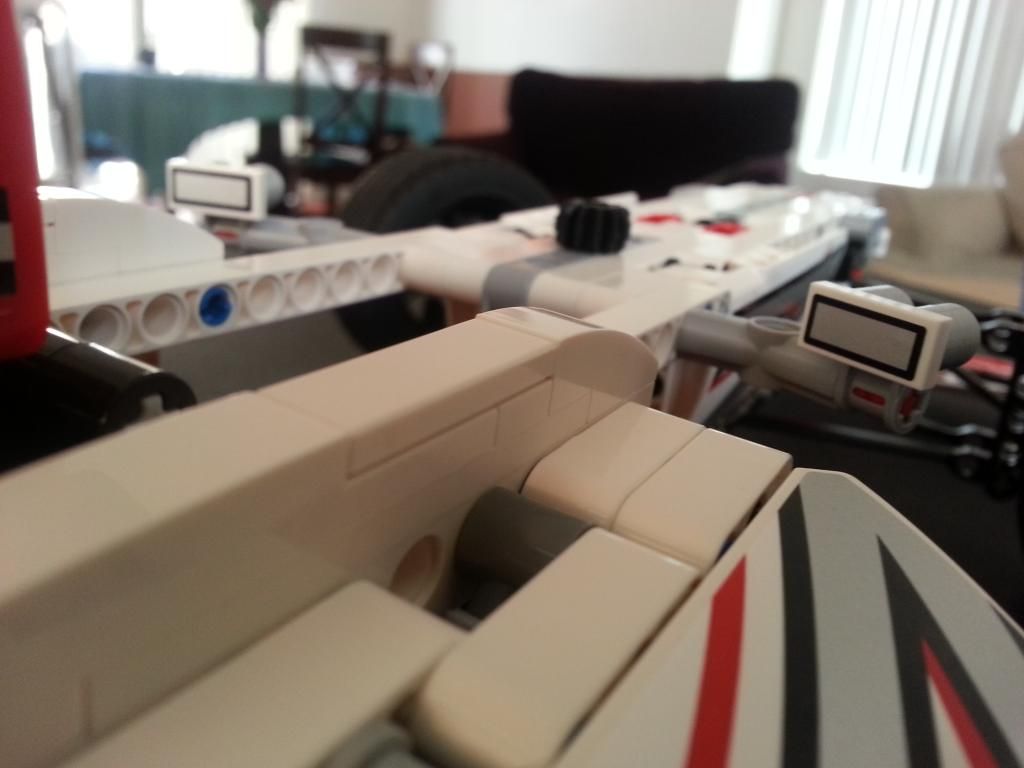 The rear wing and engine cover are both lowered and raised by rotating the cog coming off the transmission shown earlier. With the lever in the forward position, the engine cover is adjusted, the wing with the rearward position, and neutral in the middle. When the rear wheels turn, the differential makes the engine rotate and you can see the pistons moving. This thing is so cool for a 35 year old kid like me!
Now I just have to take it all apart again and build the "B" model, a race truck.